Mount Rainier N-Scale

N-Trak Modular Model Railroad

Welcome to Mount Rainier N-Scale

First Time Visitors Click Here


This page was last updated: November 15, 2021
Club layout -- Place cursor on photo to pause scrolling.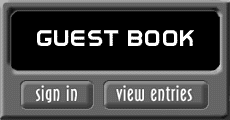 In Memory of Diane Powell

Diane Powell, a charter member of Mount Rainier N Scale Club, passed away recently. She, along with the other charter members, formed the club in 1993.  

She was an officer in the club serving as Treasurer for many years.  She used her artistic skills in painting the backdrop scenery on most of the club's modules, defining the color themes for the layout, and developing the banners and skirting for the club.  Well built modules, with artistic quality scenes are the hallmark of what the club has become.

She and Winton Hazelton, for whom the Hazelton Yard is named, were regular attenders of local, regional, and national model railroading events.